AXCOM Warehouse Management Systems - AXWMS is a userfriendly system that able to manage core warehouse processes such as tasks, operations, and productivity tracking. Its functions and features include receiving, directed putaway, picking and slotting, cross-docking, and enterprise resource planning (ERP) integration and support paperless operation with advanced handheld devices and barcode printers.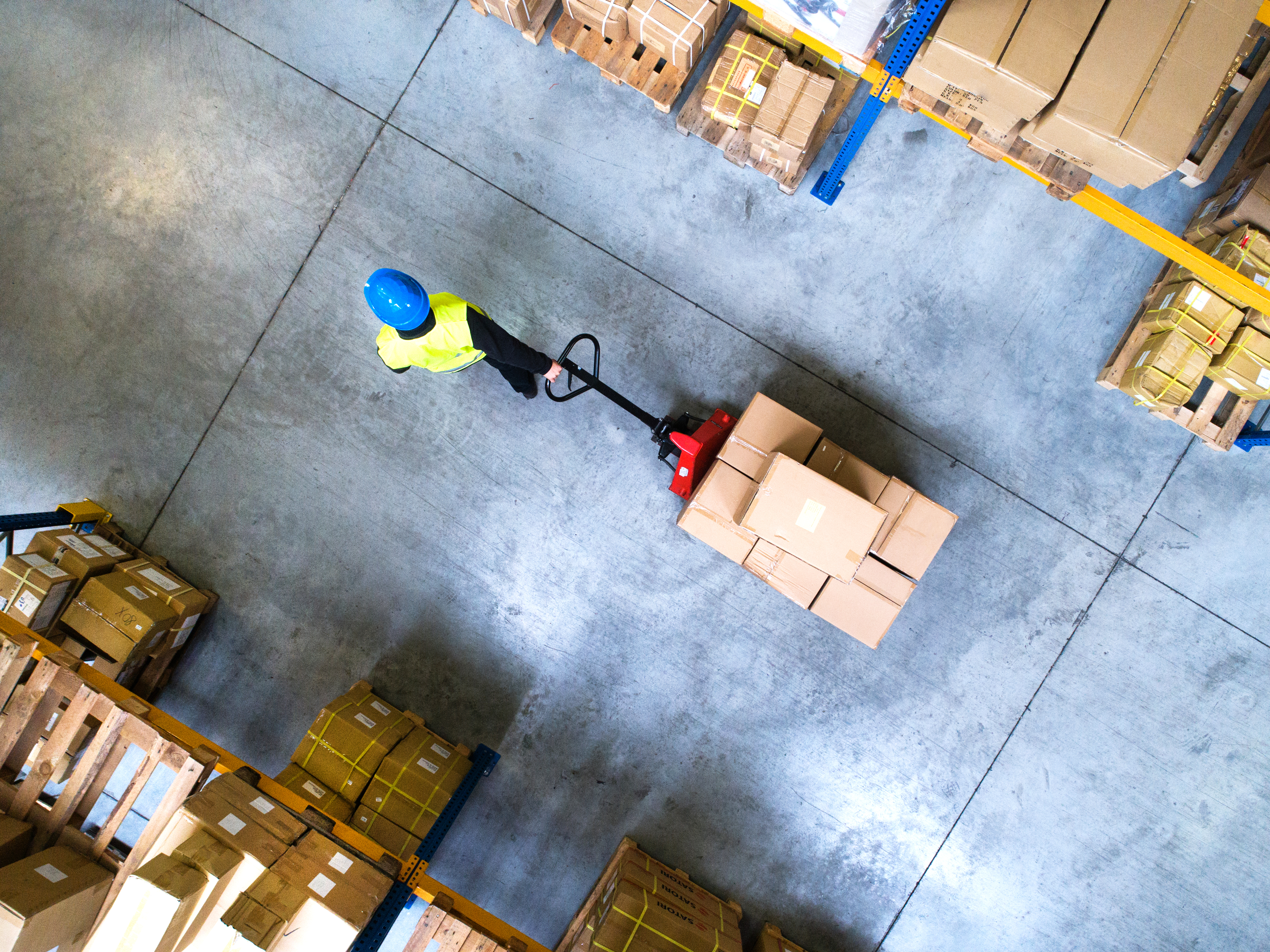 AXWMS MULTIPURPOSE WAREHOUSING SYSTEM
多功能仓库管理系统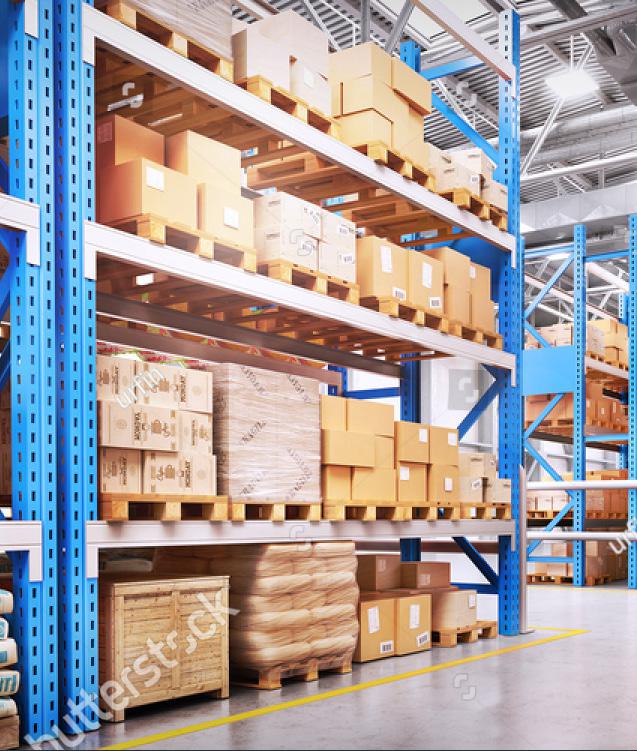 1

Private Warehouse

Private warehouses can be leased to companies with short-term distribution needs. For example, retailers may seek out additional storage space at a private warehouse just to keep a surplus of inventory for a short while. Once spaces free up in their own warehouse, they'll discontinue the use of the public space.
3

Distribution Warehouse

Distribution center offers more services to clients, whether they're internal or external such as transportation, cross-docking, order fulfillment, labeling and packaging, as well as any operations necessary to complete the order cycle.

Distribution centers are also more focused on serving customers and strive to serve each and every one of them as efficiently as possible. In addition, distribution centers often require more sophisticated technologies at the disposal of employees to keep track of all the different processes being conducted.
2

Public Warehouse

Public warehouses are a point in the supply chain where products are received from suppliers, then rapidly shipped out to customers. An example of a Public Warehouse is a warehouse that handles perishable products. They will receive shipments in the morning and distribute them by the end of the same day.
4

ERP Integrated Warehouse

ERP is a powerful integration solution that combines the capabilities of ERP.

ERP centralize your operations into a single interface, and as a supply chain module and as an integration with ERP are different from standalone systems because they provide warehouse management as part of a tool with broader capabilities.
WAREHOUSE MANAGEMENT SYSTEM CORE MODULES
核心仓库管理系统流程
1. WAREHOUSE SETTINGS
Optimize workflow and picking logic to make sure for optimized inventory allocation. Maximizes storage space and efficiency stock labelling inventory.
2. RECEIVING / PUT-AWAY
Inventory put away upon receiving, often with instant label printing technology to help warehouse workers assign good storage
3. INVENTORY TRACKING
Advanced tracking systems, including barcode scanning automatic identification and data capture barcode scanners to make sure that goods can be found easily during allocation.
4. PREPARATION (PICK and PACK)
Zone picking, wave picking and batch picking. Task interleaving functions to guide the pick-and-pack tasks in the most efficient way.
5. SHIPPING / BILLING
Generate ASN and Delivery Order ahead of the shipment, packing lists and invoices for the shipment to recipients.
6. REPORTING / DASHBOARD
Analyze the performance of warehouse operations and overview of the current inventory balances
BENEFITS OF AXWMS
AXWMS仓库管理系统的优势
Optimized Processes
提升物流流程
Efficient Labour Allocation
更有效的工作分配
Improve Employee Quality
培训员工素质
Improve Customer / Vendor Relationship
提升顾客/合作伙伴关系
Reduce Operational Expenses
减低处理时间/费用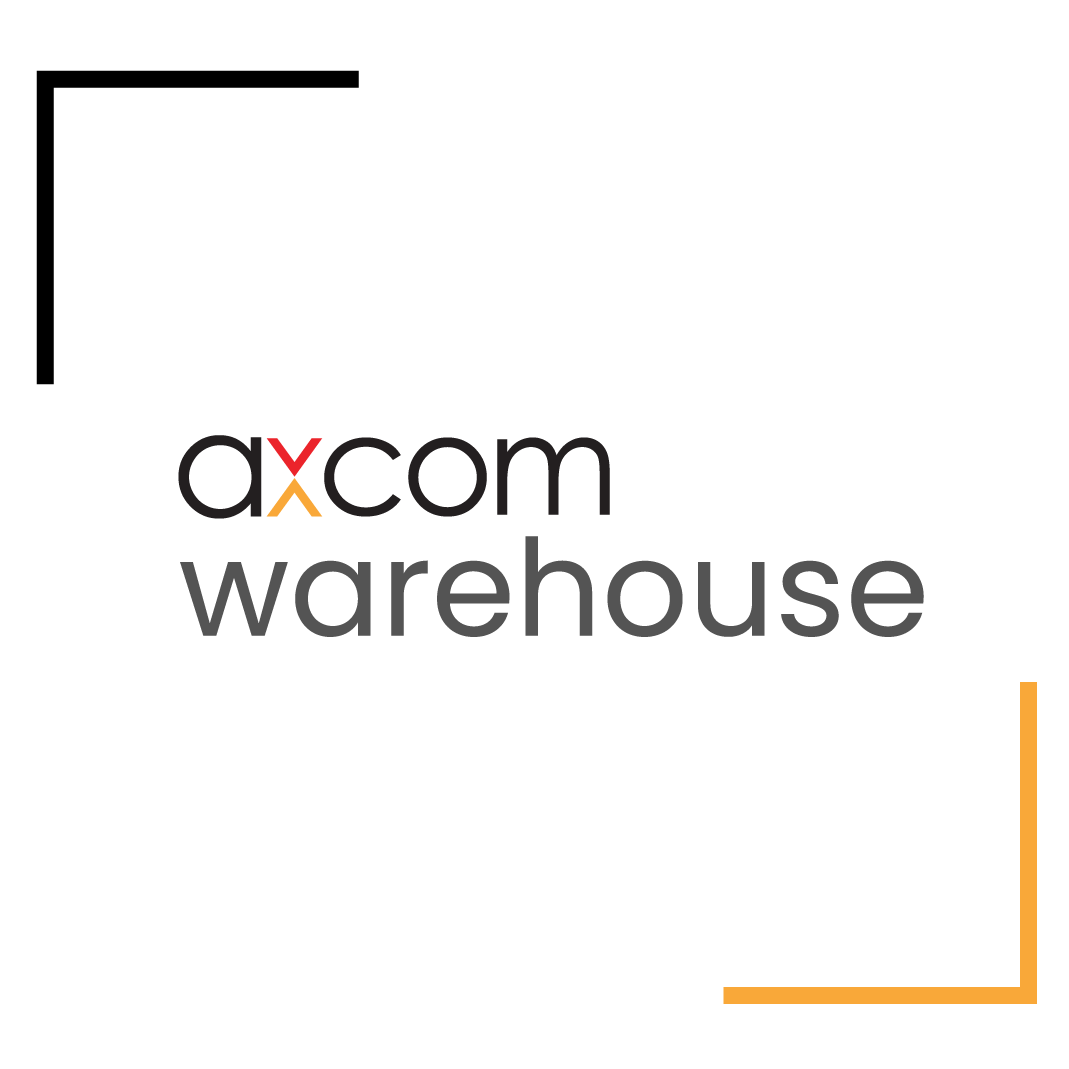 Better Inventory Balance
详细及有效率的查询货物存库
Transparency / Visibility
顾客可自行查询货物
Continuous Improvement
随时分析及提升效率
Improved Security / Safety
减低处理差误及损失
ERP / Other Integration
有效链接其他系统
COMPREHENSIVE WMS PROCESS
整体仓库管理系统过程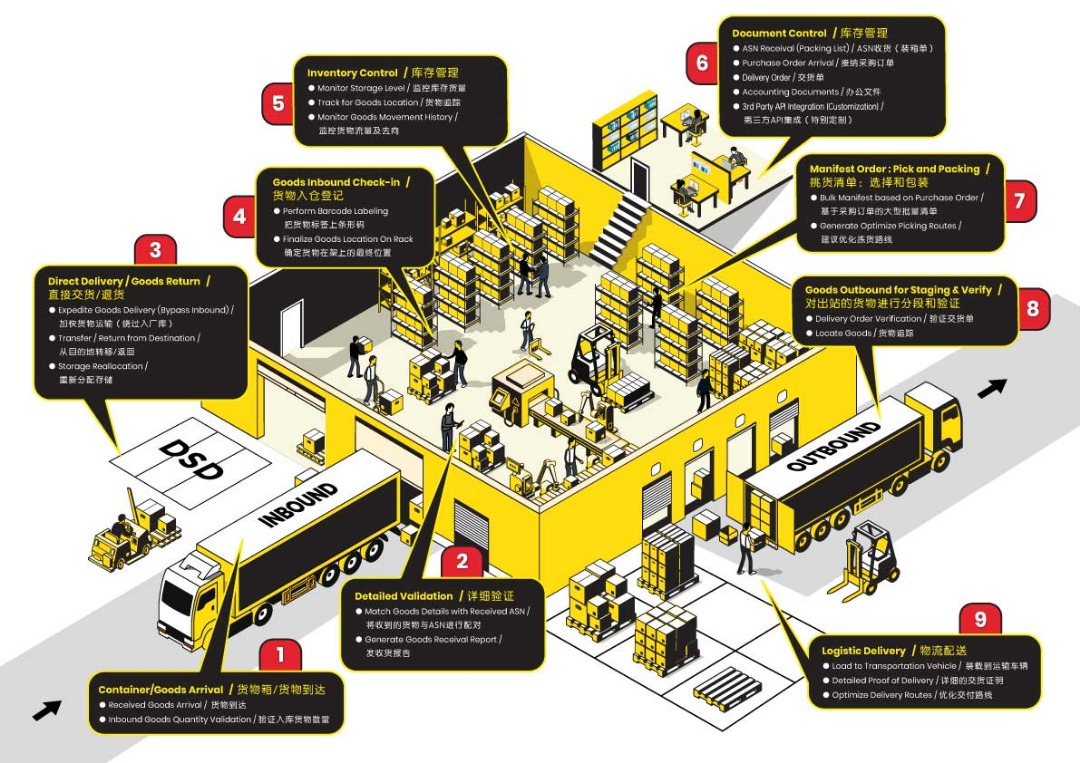 MEASURE YOUR WAREHOUSE KPIs
Send Enquiry For WMS System Solutions Send Enquiry